VX review week 35/2011
While shooting the latest Riddick installment, Vin Diesel shared a new piece of concept art at his Facebook.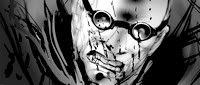 Have a closer look at the picture and share your opinion here @ VinXperience!
Northern Lights found an interesting article about the murderer we love.
Have a look and join the discussion here @ our Riddickverse forum!

The story continues here @ VinXperience!
Check out the latest chapters, enjoy and leave your feedback!