VX News ~ Week 23/2011
Check out the latest news about Fast Six and what Dwayne Johnson has to say about it
Interested in box office data and the latest news on Fast Five?
Here's the place to have a look!
VX June Story of the Month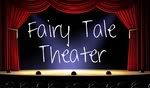 Mercy
This story won last year's vampire fiction contest, so we thought it would be fitting to feature it again this month!

This week's vampire Q&A comes to you from the creative mind of Cyren:
What are the downsides of being immortal like a vampire?

Fail Safe
It's 4:30 a.m. The SC has recovered from the initial shock of the surprise attack, but things are still looking grim.
Annie found some nice pics of Michelle Rodriguez!