Submissions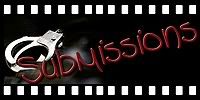 Zombie Paranoia – You're not afraid of the dark, are you?
I am what you can call a bookworm. There were times when I would spend every spare minute with my nose stuck in a paperback, reading as if my life depended on it. Now that I'm a mom and busy with three websites and a job, the time I can spend on reading has lessened considerably, but I still try to make as much room for it as possible.
In all those years I've read a variety of genres: horror, sci-fi, drama, thriller, to name but a few, and some of my favorite books include the Enwor saga by Wolfgang Hohlbein (seriously, it's a shame they're not published in English because it's an awesome series), Tuesdays with Morrie, the Harry Potter novels and Lord of the Rings. I could add quite a few more to this list, but that would lead me astray.
Recently, I was recommended to read a book from a genre I hadn't touched yet: zombie fiction. And the book recommended was J.L. Bourne's Day by Day Armageddon. Eager to explore new realms I got DBDA and it's follow-up DBDA: Beyond Exile, and was so instantly hooked up that I devoured both books like an emaciated zombie would devour a human survivor.
The book is basically about a member of the US armed forces whose New Year's resolution is to start keeping a journal, and as he does, we can witness the downfall of mankind as it unfolds. To tell you anything beside this would mean spoiling the fun for you.
Albeit harder to write, books in journal style make it exceptionally easy for the reader to slip into the protagonist's shoes and experience the story more intensely than in novels written from a second- or third-person point of view. J. L. Bourne however has the unique talent of not only sucking you into his story but also keeping you tied to it, no matter how gruesome the things are that he writes about.
I've experienced all the protagonist has experienced: the horror, the sweat, the desperation, the racing beat of my heart when we managed to make a narrow escape. I was not only reading this story, I was there as a survivor in the Post Apocalyptic World (PAW) with all its vivid and cruel imagery. And no matter how often I'd wished I could simply take a break, draw a deep breath and relax – I couldn't.
The trouble about DBDA, and that is at the same time its greatest achievement, is that its grip on me still hasn't lessened. Even in my dull daily routine, a part of me is still there in the PAW Bourne has created. I keep watching my steps, try to reduce the noise that I make when moving around the house, and when I'm outside I consciously strain my ears to pick up the moans of the dead that warn me of their presence. Hell, I even check my basement before I go downstairs and that's something I haven't done since I watched Pet Sematary as a 12-year-old.
A couple of days ago I about had a heart attack when I heard shuffling footsteps behind me on my way back from school. They were clearly following me and when I walked a tad faster, so did they. Turned out it was just a dad who had accompanied his kid and was likewise headed home, but boy, I was out of order for the rest of the day and almost bursting with adrenaline.
You might laugh at me now and yeah, I agree, it does sound kinda hilarious. But honestly, read DBDA and you'll feel pretty much the same – trust me on this one. In the below mentioned interview, Bourne cites George A. Romero's work as one source of his inspiration and no doubt, Romero is the godfather of zombies. But in my humble opinion, DBDA puts even Romero's work to shame as none of the work Romero has dished out has ever scared me as shitless as DBDA did.
So, I guess the bottom line is: if you need an awesome thrill, go get DBDA, hole up in a safe place and prepare to be taken to hell, because DBDA is one of the few books I've ever come across that can actually do this to you. If you're faint at heart though, and scare easily, you should stay out of reach and never let the zombies get close to you.
Below I'll post a few links for you to check out. First of all, of course, J. L. Bourne's official website. And you shouldn't miss checking out his message board as you can find very valuable tips on the survival in a PAW. I further recommend reading Max Brook's Zombie Survival Guide as it, too, offers very helpful survival strategies.
Also keep in mind that, come Halloween, AMC will launch its new zombie TV series The Walking Dead. Apparently the opening scenes bear a certain resemblance to 28 Days Later, but the trailers look promising so far, and if you have a thing for the undead this new series might be worth your while.
Have fun, guys, and remember to stay silent. Or as J. L. Bourne would say: Keep your doors locked!
– J.
Join the discussion at The Xperience Message Board!
Links: