VinXperience review week 47
What has been going on – apart from the last sent out VX newsletter in it's classic form?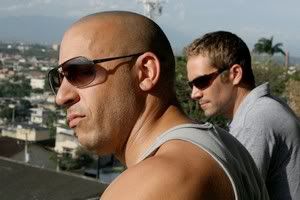 First of all there have been several posts over at Vinbook you can recap here in our November thread, including the promise of a
first exclusive look at the new Fast and Furious trailer
for next month!
The list of release dates is getting longer – as well as the amount of videos and pictures – have a look!
Some fans also seem to get impatient waiting for the official poster to be released. There are some pretty nice fan made ones circulating on the net already you can admire here at VX!
The MovieXperience Forums at the board have been busy as well, featuring new pics from El Rico
as well as news from Val, Dwayne Johnson and Paul Walker – don't miss out on them!
Last but not least there is a new Q&A as well:

Thanksgiving Q&A:
What was the best thing about Thanksgiving Day this year for you?
Did you watch a parade – which was your favorite part?
How was the food? Come and tell us here !