VinXperience Review Week 21
Vin will reportedly produce and star in action comedy The Machine, which is a family-oriented movie. He'll play a human-like robot. Our members have some interesting comments on this…feel free to add your opinion to our discussion here.
Vin's talking about Riddick again. He's reportedly been in meeting with David Twohy about it, and looking for input from his Facebook fans. Check out the articles here, but beware a few spoilers.
More premier pics and discussion…enjoy!
What the heck is going on with Xander?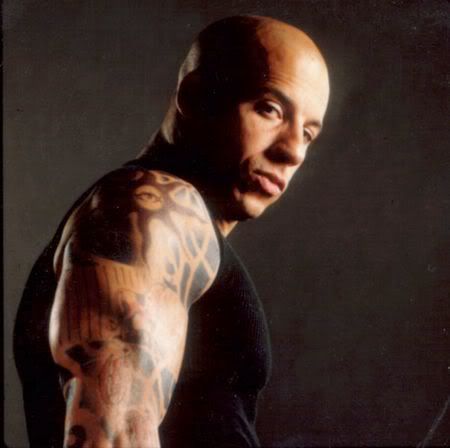 Vin made a splash with a Twitter account for Xander…lots of cryptic tweets and posts…and then the account was deleted. What is he up to? Will there be more Xander news forthcoming? Do you want Xander to make a comeback? Let us know what you think here.
Vin announced on his Facebook page that Paloma was offered a campaign in Paris for L'Oreal. Congratulations Paloma!
Our beloved Web Miss, Janine, is retiring. She'll still be around, helping with Admin duties as needed, but she'll be taking a break from active management of our sites. Janine, we are grateful for everything you've done for us over the years!
Silsin will be stepping into the Web Miss role, so everyone wish her good luck! The rest of the Admin Team remains the same, with Bitten, MAVDementia and NorthernLights working diligently to bring you all the newest info and other fun stuff!
In other staff news, paulmtk has agreed to help mod the fanfic section. Fanfic mod is a tough job, so everyone, please be kind to her.
la familia
We're putting the spot light on our members! Our new feature will focus on the cool and crazy things are members are doing. The name of this new feature will be la familia, suggested by ban sidhe. Thanks ban!! Look for la familia on the right-side of our web page!