05/07 VinXperience Review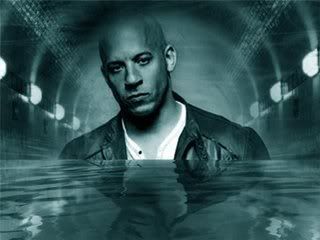 During the last days Vin Diesel has been active at Vinbook again, sharing news about this year's new classes of  ORGFF, adding some pics and above all
he promised to go live again at his website www.vindiesel.com once his Facebook page will have 8,000,000 fans!
So – in case you don't have a Facebook page or still have to become his fan – hop over to facebook.com/VinDiesel and join the fun!
If you missed his posts, have a look at our forum! Our busy bees have again tried to save all his constantly changing posts for you!
Vin at Mexico City Airport
Northern Lights found a nice little video shot at Mexico City Airport. Have a look!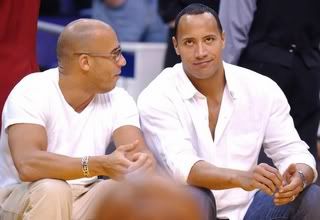 Today rumors have been floating through the net, telling Dwayne "The Rock" Johnson might be a possible candidate to join the Fast Five crew!

Join the discussion and share your opinion!
And – last but not least the Weekly Q&A

this time suggested by Bitten!
Would you rather be eaten by a shark or a space alien?
Share your ideas at VinXperience!
.
.
[ad#Google Adsense 234*60]