VinXperience 2011 Vampire Fiction Contest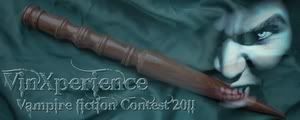 The winning story is:

Worst Job in the World
It was a close race, but now we have a winner.
THANKS to all of you who entered, read and voted!
Now we have a few days to guess the writer of each story.
We'll reveal the writers' names on July 25 and open the stories for comments then.
In the meantime, go HERE to guess the authors!