Biography
When you hear the name or the voice, see the face or the body, what do you think? Tough guy? Sex symbol? The first impression you get from his man is definitely not the whole deal. Beyond the macho exterior lies intelligence, tenacity and an inner strength, which are complemented by a sensitive and caring personality.
The Early Years
Vin Diesel was born of mixed heritage on 18 July 1967 in New York NY USA, never knowing his biological father. He was raised by his astrologer mother and adoptive father in the Westbeth artist's housing project in New York's Greenwich Village. He first showed an inclination to becoming a performer at the age of three during a visit to Ringling Bros. and Barnum & Bailey Circus when he tried to join in with the show, before being rescued by his mother. His father, a theatre director turned drama teacher at New York University, further stimulated the young Diesel's innate interest by taking him, his twin brother and his younger sisters to the movies.
His first steps to becoming a professional actor happened almost by chance, when at the age of seven, he and his friends decided to break into the Jane Street Theatre to cause havoc and vandalize the place. Much to their surprise a woman appeared on stage and ordered the troublemakers to come to her. She gave them each a script and $20, on the proviso that they attended every day after school. And so for the first time Diesel became a paid actor and was able to entertain people without getting into trouble at school. That led to his debut in a play called The Dinosaur Door, for the Theatre of the New City. Rather than taking the 'normal' child star route, via movies, TV and commercials, Diesel spent his formative years perfecting his craft in the theatre. Most of this was for his father and mentor, who ran a New York repertory company, which eventually led to him hitting the Off-Off-Broadway circuit at places like Amas Rep, La Mama, and Riverwest.
The work wasn't well paid, but it allowed him to be the artist. However,by the time he was 17 he needed a way to supplement his income. The compulsive weight training that began at 15 made him more than equipped for the job of a bouncer, leading him to work some of Manhattan's hippest nightclubs. To add to his already formidable presence, he adopted the name that we all know him by, Vin Diesel. None of this altered the man beneath, who in the moments of calm between sending people to hospital and restraining them would find time to read the likes of Camus. Being a bouncer allowed Diesel to act out his second career choice, a superhero, while perfecting his diplomacy and people skills. However, the effect of conveying a tough, commanding persona every night was a two-edged sword, which although giving him the time to audition and study acting during the day, left a hardened edge to him that would carry over into auditions.
Following high school, Diesel enrolled in Hunter College to major in theatre. However, on the advice of his father and his friends, he changed subject. After considering his long-term goals, he decided upon English, as it would give him the opportunity to study writing for screenplays. This was so that he could at least create parts for himself; if one didn't materialize. This was his first step towards taking a more proactive approach to his career in the film industry.
From The Theatre to Filmmaking
After three years at college, he made the decision to leave, feeling the need to make his own film. He headed out to Los Angeles with the belief that being a theatre actor immersed in his art would be valued. He was wrong. Failing to find work as an actor and with burgeoning debts, he took a job telemarketing. After a year of making good money and winning awards for his selling ability, he began to recognise that greed was overtaking him, driving him to work an 18-hour day. Together with this and his disappointment and dejection for not breaking into Hollywood, he decided to head back to New York. However, none of this dissuaded him from devoting himself to his writing and the LA experience had taught him how to be a moneymaker.
On his return to New York, his mother gave him a book called Feature Films at Used Car Prices by Rick Schmidt. The advice within led him to the realization that he could make his own movie. He had the talent and the ability and it was only a matter of getting together $11,000, enough to give him the impetus he needed. Drawing on his own observations and experiences, he began writing the script for his first feature, Strays, an urban tale about perpetual adolescence and male friendship, but after a year of being unable to get the project off the ground, he decided to try something a little less ambitious. He chose to make a short film and despite receiving discouragement about embarking on a smaller project, he persevered and had a script written with five days, dealing with a subject close to his heart and which reflected him: multiculturalism and identity. That film was Multi Facial.
Multi Facial was shot in less than three days at a cost of $3,000. Not only did he write and star in the film, but he also directed and produced it, even stretching to writing music and feeding the crew. Diesel received negative feedback during production, mainly because those people could only see the bouncer and the struggling actor, and not the creative filmmaker that he also was. A disheartened Diesel shelved the film before the final editing and turned his attention back his first project, Strays. However, his father urged him to finish Multi Facial and it was eventually screened in front of a 200 plus audience at the Anthology Film Archives in Manhattan to a tumultuous response. That led to Multi Facial being accepted for the 1995 Cannes Film Festival, which took Diesel on his first trip to Europe. Yet again, the film got a great reception, leaving only standing room at each showing, and at last Diesel's artistry, dedication and talent were recognized.
In the wake of his success at Cannes, he returned to Los Angeles and the business of telemarketing to raise the money needed to make Strays. Within 8 months he and a friend, John Sale, had amassed almost $50,000 selling mid-western mechanics tools. Diesel and his team, One Race Productions, then began shooting the film. Six month later the film was accepted for the 1997 Sundance Film Festival, which awarded him with the much-needed money to take Strays into post-production. Not only that, admission to the Sundance competition enabled him to get an agent and also introduced him to Ted Fields, who would later be the executive producer of Pitch Black. Fields was interested in getting Diesel to make a film about nightlife, and in particular, about Diesel's experiences as a bouncer. As for Strays, despite its success at Sundance, it didn't sell as well as hoped and yet again a disappointed Diesel found himself returning to New York.
Journey to Hollywood
Saving Private Ryan (1997)
Shortly after returning to New York, Diesel received a dream call from his agent. Steven Spielberg had seen and liked Multi Facial resulting in a invitation to Diesel to meet him on the set of Amistad. The pair immediately clicked and Diesel found himself heading for London to appear in Spielberg's next project, Saving Private Ryan. Spielberg had especially written a role into the film for Diesel, Pvt Adrian Caparzo. Although the role was small, with the character being killed early in the film, it was Diesel's first experience of a major film production and led to the honour of being invited to shoot second-unit, with some of those shots actually making it into the final cut. Diesel, like the other actors, found himself in boot camp for five gruelling days in preparation for his role. During production, Diesel didn't rest on his laurels. At night he would set to work on his next screenplay, Doormen, the film which Ted Fields had previously approached him on
Multi Facial was to win Diesel more work. Director Brad Bird was making The Iron Giant, the animated adaptation of Ted Hughes' children's book, The Iron Man (US title: The Iron Giant), which tells the story of a kind-hearted, but misunderstood giant robot. He was looking to cast the title role and, by coincidence, a woman who had been Diesel's assistant at Sundance was now working for Bird. Knowing that Diesel's voice would be perfect for the part, she gave Bird a copy of Multi Facial, which led to a meeting with Bird and the producers. Diesel immediately impressed them with his interpretation of the Iron Giant's voice and secured the part over Hollywood's A-listed actors.
The Iron Giant was Diesel's first outing into this genre, requiring him to concentrate on the voice alone. After 6 to 10 hours of delivering such guttural tones, Diesel would be left unable to speak for up to three hours. However, this was a price worth paying, as the film has become one he is very proud of. The film won critical acclaim, but due to poor marketing by Warner Brothers, the film had a disappointing performance at the box office.
The Leading Man
As Diesel continued his work on the screenplay for Doormen, his producing partner, George Zakk, introduced him to the script for Pitch Black — a story about a group of space travellers marooned on an apparently deserted planet. Diesel was struck by the approach of the script in that for what was basically a science fiction film, the characters and their development held greater importance than the special effects. Yet again the studio concerned, Universal Studios, preferred to have a big name star for the role of convicted murderer Richard B Riddick, but after auditioning several times and an arduous campaign by director David Twohy and producer Ted Fields, Diesel landed the part.
Diesel set about turning himself into the predatory, feline Riddick. In addition to his mainly weight-based training he took up yoga and Pilates. This was not only to alter his physique and bring more agility to his movements, but together with listening to classical music, it was to help him become immersed into the character's mindset. He would unfortunately miss the premiere of Saving Private Ryan, as it coincided with the shooting of Pitch Black, which was initially to take place at an isolated Australian opal-mining town, Coober Pedy: Aboriginal sacred land that had previously been a backdrop to the Mad Max movies.
Diesel's method acting approach was to cause considerable tension during production, especially when his character was at its most aloof and intimidating. This was certainly helped by being sprayed with water to resemble sweat whilst out on location in the freezing Australian winter. This wasn't the only physical punishment he suffered for his art. He did nearly all of his own stunts, which meant his body took a regular pounding. He was only inches away from pulling off the scene where Riddick escapes by dislocating his shoulders, the rest being completed by special effects.
To give Diesel's eyes the cat-like glow of Riddick's enhanced nocturnal vision, he had to wear specially crafted contact lenses. Unfortunately, after the first day of shooting, the lenses became bonded to his eyes, and an optometrist was specially flown into the mining town to remove them. However, the lenses had left a serious abrasion to one of his eyes and he was then sent to a local hospital for further checks. The lenses, as well as the goggles, limited his own vision and his main source of expression as an actor, his eyes, which meant he had to discover other ways of conveying the character's thoughts and emotions.
Luckily, the cast of Pitch Black only had to suffer the cold of Coober Pedy for three weeks, after which they relocated to the Warner Roadshow Studios at the warmer climes of Queensland's Gold Coast, where The Matrix had just wrapped.
'An Actor's Piece'
Although not the leading role, he opted to play the smart talking stockbroker Chris Varick along side his Saving Private Ryan colleague, Giovanni Ribisi, in Boiler Room – a story centring on an illegal Long Island brokerage house. He took the part as insurance against being typecast into merely action parts. Diesel had already had the experience of meeting these high earning, fast living brokers during his time in New York and already understood the pressures and rewards of a salesman from his own experience as a telemarketer. In fact, he came to see the role as penance for what he has referred to as a 'shameless job'.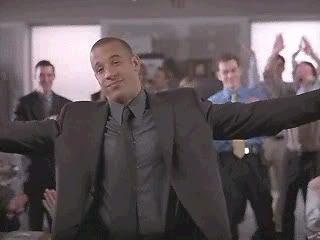 Once more choosing acting credibility over bankability, Diesel's next role was Taylor Reese in the film Knockaround Guys. He teamed up with yet another Saving Private Ryan actor, Barry Pepper, who together with Seth Green and Andrew Davoli played the sons of Brooklyn mobsters sent to a small Montana town to retrieve a bag of cash. The film was shot in the autumn of 1999 and directed by Brian Coppleman and David Levine and produced by Lawrence Bender of Pulp Fiction fame. Although Diesel got to bare his muscles and crack a few heads, he described the film as 'an actor's piece', helping to keep his versatility alive and giving him the opportunity to work with the likes of John Malkovich. The US release is due in autumn 2001.
A Rising Star
After the making of Knockaround Guys came the US release of Pitch Black and Boiler Room in February 2000. During the promoting of these films, Diesel got the chance to make his face known to the world, doing scores of interviews and chat shows, and winning many fans in the process.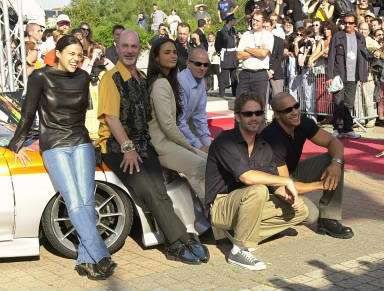 In the summer of 2000, he began filming the big action feature, The Fast and The Furious. Diesel co-stars as Dominic, the king of the street racers, opposite Paul Walker, who plays a young detective who infiltrates an underground network of imported car owners and befriends Dominic. The production was to be innovative in the making of the car chase scenes. Rather than using the a trailer with a car strapped to it, to record the actors in such scenes, the second unit director, Mic Rodgers, created what has become known as the Mic Rig. This was a full mockup of a car, minus the running gear, that was attached to the back half of a cut-away panel van. This allowed the actors, including Diesel, to be safely strapped into the mock up car and be driven around at speed to give the car chases an authentic look and decrease the need for computer animation. The Fast and The Furious opened in the US this june, and became a summer suprise hit with earning 100M$ in three weeks.
Diesel's next project was Diablo (now titled as A Man Apart), for which his production company, One Race Productions, is acting as executive producer. In this film, Diesel plays a DEA agent who, together with his partner, plans to bring down a mysterious figure in the drug trafficking world, only known as Diablo. In the course of the story, Diesel's character witnesses the assassination of his wife. In preparation for the role, Diesel has been training in Ju Jitsu. The film is in post-production, currently looks for a new title, with the release date still to be announced. However, the studio, New Line Cinema, is so confident of the success of this film that a sequel has already been planned.
Vin signed to play in xXx, an extreme sports – spy movie, which was shot in Prague. In xXx Vin is Xander Cage, a former X-Games champion, who has to become a secret agent to save the universe. The promising action movie was directed by Rob Cohen, and produced by Neal H. Moritz (TFAF). One Race Productions also attached to the project.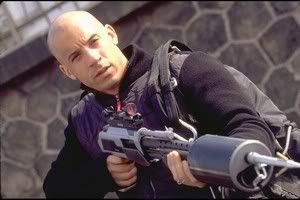 In xXx Vin played Xander Cage, the new breed of secret agent. A former extreme sportsman is caught be the law and forced to make a decision: going to jail or save the universe? The producers wanted to launch a new franchise, so Vin went under an intensive training, extreme-sports version of weightlifting for three months, motocross and snowboard training and he learned how to speed climb and some SEALs training. He also went under a 1.5 to 2 hours make up process every day to put Xander's tribal tattoos on. The shooting took place from Nov 2001 – April 2002, in LA, Prague, Austria and Bora Bora.
Even before the movie opened, Vin was committed to shoot xXx 2, but he neglected the sequel for The Fast and The Furious. The sequel now centered around Brian O'Connell's new assignment. Despite the split, the Vin-Paul couple was honored with the Best Team MTV Movie Awards Prize in June 2002.
The New Movie Star of the Millennium
xXx hit the theatres in August 2002, with a bang. The movie gathered 44 500 000$ on its first weekend, 142 000 000$, in the USA all together, just a little shy of TFATF's final result. Through it failed several expectations (it received poor critical reviews), the financial success was proved enough to launch a new series of spy movies. xXx 2- Triple X Squared is expected to open in 2004 – with Vin getting the ultimate star salary – 20 000 000$.
After being titled "The New Action King", Vin's interest turned to do to more serious movies. Since then he is dedicated to produce and star in the biography of Hannibal, the ancient general, who came the closest to defeat the Romans. This historic epic has been scripted by David Franzoni, the acclaimed writer of Gladiator. Once more this movie unites Vin and his production partner, George Zakk. Hannibal is still in pre-production, although Vin mentioned at Vinbook recently that the realization of his dream project finally might be drawing near.
While on the xXx international press tour, Vin also revealed another interesting movie project, the remake of Guys and Dolls, a musical he would star in with Nicole Kidman. With being scheduled to shoot action packed sequels (PB2 and xXx 2), a musical and an epic, Vin had now become a serious and powerful actor in show business, listed 33rd on the "50 Most Influential Men Under 37" list of Details Magazine.
In late 2002, Vin founded a company called Tigon to produce video games.
Lately several games were developed in cooperation with other companies like Midway or Ubisoft or Atari, such as Wheelman and two games featuring Riddick B. Riddick.
2003-05: A question mark
After just one glamorous year, Vin's fame seemed to fade quickly away. Vin disappeared from the spotlight and was hardly seen in the papers or in other public events. He had only one movie released, the long time delayed A Man Apart. Shot in 2001/2002, and released on April 4th, 2003, AMA was not acknowledged by the critics, nor the movie fans. Ironically, the TFATF sequel, which Vin had quit, became a huge success.
In 2003, three new Vin movies were announced: Pacifier, the hit Disney comedy, and two other movies, that were later canned. Dreadnaught turned out to be too risky after recent political events and NY Giants, the romantic comedy disappeared without a reason. After TFATF, Vin dropped out from the XXX sequel as well. His character later got killed and the title role was taken over by Ice Cube; director Rob Cohen was replaced by Lee Tamahori (Die Another Day).
Vin spent half of the year shooting the big budget follow-up to his sleeper hit from 2000 (Pitch Black). The Chronicles of Riddick cost more than 100 million dollars and became one of the biggest projects Vancouver's Mammoth Studio ever housed. The sequel enlisted original director David Twohy, returning talent Keith David and newcomers Alexa Davalos, Karl Urban, Linus Roache, Colm Feore and Academy Award winner Judi Dench.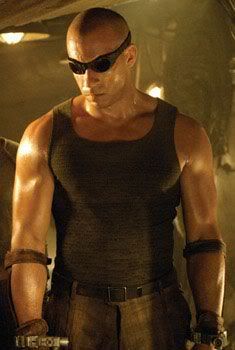 Chronicles got a universe of its own with a tie-in anime, Dark Fury, various toys and even a computer game, Escape from Butcher Bay. While the game won many prizes and turned out to be a big hit, the movie itself tanked. Grossing only 57M$ domestically, the movie was a big failure – both critically and financially. Certain fans were disappointed by the casting decisions, others by the low MPAA rating – which was later rectified by a much better director's cut (DVD release).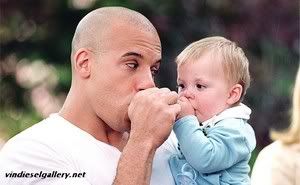 A sudden and rather surprise success came in 2005, when The Pacifier, a Disney comedy grossed more than 100M$ and gave Vin back some of his lost creditability. Later that year Vin was recognized as the male star of the year by the Video Software Dealers Association. "Vin Diesel has starred in a variety of very successful movies that have become fixtures in video stores around the world. He is not only a star but a highly respected and versatile actor" – acknowledged VSDA President Bo Andersen.
The movie Find Me Guilty got a limited release on March 17, 2006. It is about the real-life trial of New Jersey's Lucchesi crime family, the longest Mafia trial in U.S. history. Here Vin plays Jack DiNorscio, a real life gangster who decides to defend himself in court. Directed by the acclaimed director Sidney Lumet (12 Angry Men, Fail-Safe, Network, Verdict, Guilty as Sin) Vin abandons his usual tough guy image for great acting. Unfortunately, the movie didn't do very well in theatres, given that it had only been released to a few. Fans all over the world mourned that they didn't get a chance to see it. On June 27, 2006, it has been released to DVD and the sales are going well.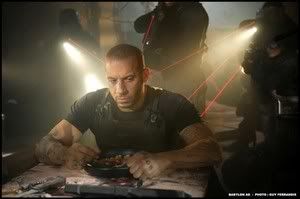 Babylon A.D. was released on Labor Day weekend 2008 but didn't prove to be the success everyone had hoped for. According to director Mathieu Kassovitz the film was chopped to pieces by FOX which severely damaged the overall plot, and also the promo for the movie wasn't nearly as good as one would expect from a major player like FOX.
The fourth installment of the TFATF series, this time simply labeled Fast & Furious, was released worldwide in March/April 2009 and ranked among the top movies of the year. It turned out to be the most successful movie of the whole series so far.
Vin wrote and directed the prequel to this movie – called 'Los Bandoleros' – which was shot in the Dominican Republic. It tells the story which leads to the oil truck scene at the beginning of Fast & Furious.
The Wheelman game, developed by Midway in cooperation with Vin's company Tigon Studios was finally released by Ubisoft in March 2009, there's been no more word about the movie yet.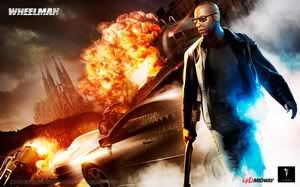 Fast Five followed in 2011, and was widely considered the best movie in the Fast & Furious series yet. Due to the vast success it was followed by Fast Six in 2013, which also revived the role of Michelle Rodriguez as Letty.
Riddick – Dead Man Stalking is the next sequel for the story around Richard B. Riddick – the probably most famous badass in the universe. Loved by the fans at least as much as Dominic Toretto, his story will continue on the big screen in September 2013.
The Future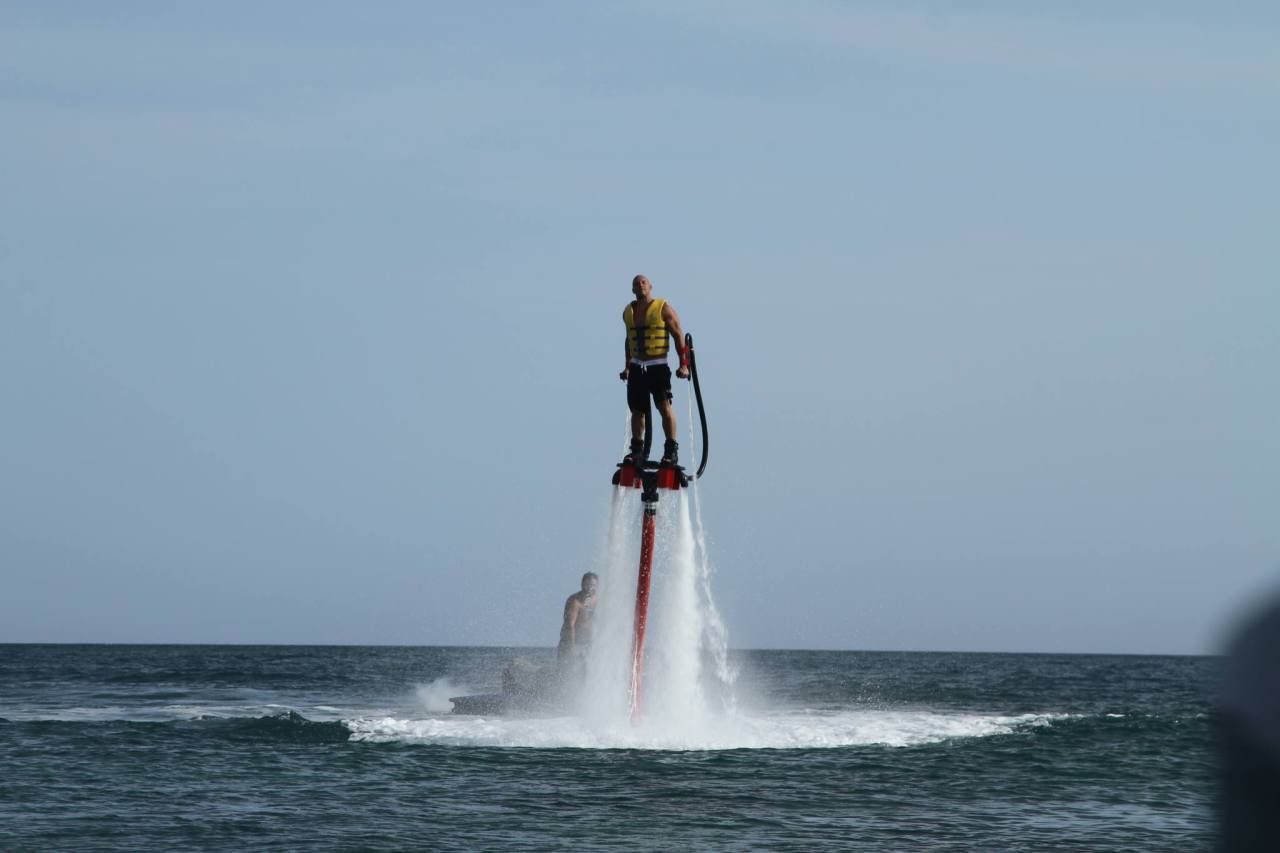 Shooting of Fast 7 will start in late 2013 in UAE, Atlanta and the US, featuring Jason Statham as well as Kurt Russell in addition to the previous crew.
Also there are talks about
a xXx sequel,
a Marvel movie,
Kojak,
The Last Witch Hunter,
The Machine,
World's Most Wanted
and last but not least more Fast & Furious movies
as well as the continuation of the Riddick story.
At his Facebook page, Vin also continues talking about his dream project Hannibal the Conqueror, which is supposed to become a trilogy.
Detailed information about the upcoming movies of Vin Diesel can be found @ VinXperience's 'Coming Soon' topic.
Content provided by the VinXperience Team. Please credit! 09/2013