Vin Diesel, Fast Five & VX review week 19/2011

Holy crap there is a lot of new stuff!!
Just come to the forum and see for yourself.
Vin in June Edition of Men's Fitness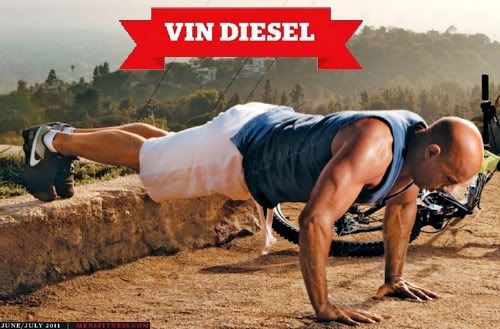 Have a look at the scans Tine provided us with here @ VX!
Now to the more VinXperience related things in life:
Hey VXers, we need your help!
Can you help us think of a name for a new project?
Check it out HERE and let us know what you think!

What was the first real concert you attended?
Tell us all about it!

Jayde & Dom survived the explosion, and T-J is ready to kill the bad guys with her shoes.
Meanwhile, Varka & Peter are taking enemy fire, and Milo & Soni see the extent of the attack.
Check out 2 new chapters of Compromised!