Vampire Fiction Contest – The Poll is Open!!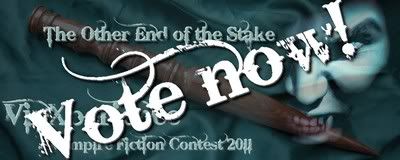 The VX 2011 Vampire Fiction Contest is closed, and it's time to vote for your favorite. Each story is great, so read them carefully and then choose your favorite!
The winning story will be announced on July 15. The authors' names will be announced on July 19, which gives us a few days to guess which writers are responsible for which stories!