Cyren came up with an interesting topic for this week's Q&A: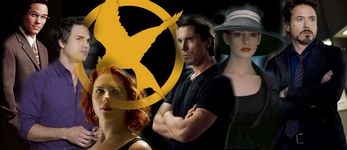 What are your suggestions for the ultimate fictional Hunger Games pairing?
No superpowers or gadgety powers allowed because that would be cheating!
For example, Ironman wouldn't be allowed but Stark would or Batman wouldn't be allowed but Bruce Wayne would etc.
Let's have your ideas here @ VinXperience!