Valdorado
The VX community has a reason to feel flattered!
F. Valentino Morales launched his official website – and – he named it after his forum at VinXperience!
Have a look at his website at valdorado.com and check out the Valdorado Forum at VX
Vin visiting Europe
Vin has been visiting Egypt and met Dr. Zahi Hawass to talk about Hannibal
12/10 Riddick update
Another location for the Riddick scouting is a place in Egypt called the white desert.
….
P.s. My Agency CAA has been working hard to make sure that Riddick is in production by March.. and released fall of 2010. Feel free to let the Agency know how much you appreciate their efforts in making the Riddick sequel a reality.
GRRRR….
Portrait of the decade Q&A …
To mark the end of the first decade of the century, the BBC News website has been asking readers
to tell the story of the past 10 years based on five themes –
words, people, events, objects and cultural highlights.
What do you think has shaped the last ten years?
Tell us in this week's Q&A!
[ad#Google Adsense 234*60]
Vin Attends UNESCO Meeting
Vin Diesel attended a meeting at the UNESCO headquarters in Paris today to present the launch of the One Race Global Film Foundation for Peace and Development. The first initiative of this program, in collaboration with Wyclef Jean's Yele Haiti and President Leonel Fernandez of the Dominican Republic, brought Haitian student ambassadors to Santo Domingo to participate in the ORGFF's Summer Intensive Institute. The ORGFF for Peace and Development seeks to use film production as a tool for promoting conflict resolution and intercultural exchanges between nations historically at odds. For more details, articles and pics click here!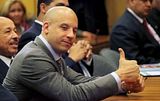 Thanks Jibarita, Lynn and blkvixon!
Vinbook
* Vin's been teasing us via his Facebook about the possible new Riddick movie and the location scouting that is currently underway. David Twohy posted some cool pics on his blog that you should check out. If you want to drop a comment, please do it here. Thanks wonderboy and Lynn!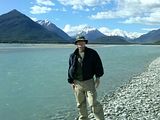 * As it appears, Vin is currently on tour through Egypt and the Middle East, at least that's what he hinted at on his FB page. To catch up with his latest drabbles go here.
[ad#Google Adsense 234*60]
Hey everyone, welcome to the new and improved VinXperience! Have a look around, enjoy the fresh design, and make yourselves at home!
You'll notice that some minor things are still missing and we've had a few glitches when converting the db but trust us, we're already working as fast as we can on fixing things.

AddMe