New Affiliate!
Welcome to our latest affiliate!
Check out Jason Statham Source – the brand new news website dedicated to Jason Statham!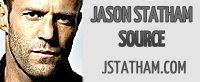 JSS provides you with regular updates about Jason Statham's latest film projects and offers you an online platform where you can follow and (respectfully) discuss his professional life.