First set pics of Fast Five
Thanks to the busy ladies at our forum and the cast members we already have a nice assortment of set pics from Fast Five in Puerto Rico!
Check them out at the forum!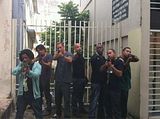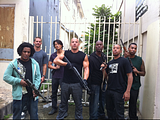 Also we finally got the confirmation that Jordana Brewster will be back as well!
Watch the video with Arturo Barquet from Universal and have a look at the collected Tweets and pics at VinXperience!