Fast Five Trailer Premiere at Vinbook coming up!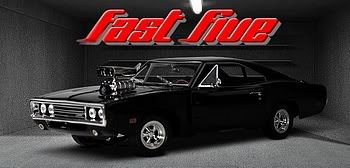 Stay tuned for the first Fast Five trailer!
Vin just announced the premiere for Tuesday!
Tuesday 12pm pacific!

The studio acknowledges that our page has been with this production every step of the way, and because of that, they want to premiere the first Fast Five trailer for you, here… before everyone else gets it.

USA today is doing a story on it… essentially on you, the heart of this page. This is the first time in history that something like this has happened… a corporation respecting the true fans… pretty cool
Don't miss out on this and join the discussion at VinXperience!