Are you ready to rule the dark? The new Riddick poster and trailer have been released.
Visit our Riddick forum for the latest news and videos.
Our DD Writers Have Been Busy!
A daring rescue, a disturbing interrogation,
a couple of horrifying revelations, and a few laughs!
See what has been happening lately in Cutter's Gambit!
---
If you could guest star on any tv show,
which one would you pick and what would be your role?
---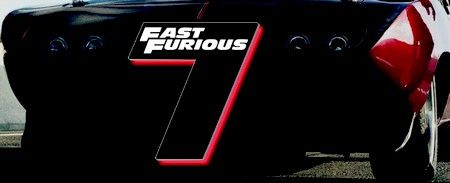 Vin Diesel just announced at CinemaCon that Universal Pictures has set a July 11, 2014 release date for Fast & Furious 7
Here's the official line from Universal:
Continuing the global exploits in the franchise built on speed, Vin Diesel and Paul Walker lead the returning cast of FAST & FURIOUS 7, which will be released by Universal Pictures on July 11, 2014. James Wan directs this chapter of the hugely successful series, and Neal H. Moritz and Vin Diesel return as producers.
Let us know how you feel about this compressed timeline and join the discussion here @ VinXperience!
---

Our lovely Bitten has another great question for us:
What do you think of the fairy tale themed movies and TV shows that have been cropping up over the last few years?
Do you like them in comparison to your own childhood stories? Do you prefer them to the Disney versions of the classic fairy tales?
---
In the mood for a good fight?
Then join Capone and Ares for a brawl
with the station cops. You won't regret it!
Lunch Break starts here!
Thanks to Annie for this week's question:
I've recently joined a new Book Club and we're all struggling with our first book choice.
What books would you recommend for a lively Book Club discussion?