12/22 Happy Holidays!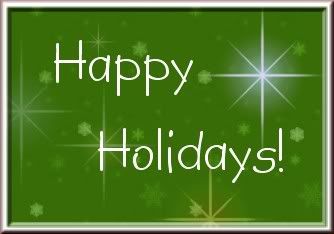 On behalf of the VX staff, Happy Holidays to all of you wonderful people out there! May Santa bring you lots of joy and presents.
I'll be away starting today until the 27th, in any urgent cases please get in touch with silsin or Bitten. Thank you!
Sincerely,
Janine